Specially equipped wheelchair accessible vans that offer easy access through an electric powered ramp located behind the right side door of the vehicle. The ramps are able to support manual wheelchairs as well as heavier motorized wheelchairs. Our vehicles can and hold up to 1,100lbs
Once properly positioned inside the vehicle, your MedConnect Driver will make sure the passenger's wheelchair is firmly fastened to the ground using 4 lock in place safety belts which are built into our vans.
We offer complimentary free ride along passengers with each ride (up to 3 additional seats in vehicles)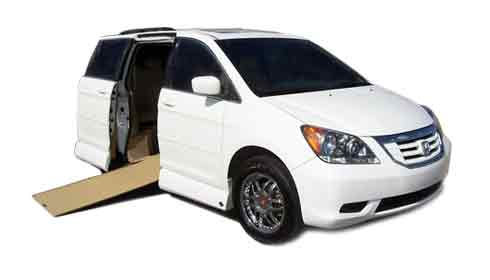 MedConnect Professional Service Guarantee
All of our Drivers are required to undergo Background checks, as well as NEMT Driving & Passenger Assistance Company Training before helping our passengers, giving our clients peace of mind while offering the best professional service for your ride.
Additional Information
All MedConnect Services abide by the Americans with Disabilities Act (ADA)
Cash, Checks, VISA, MasterCard, and DISCOVER are accepted
Rides can be cancelled and fully refunded up to 48 hours before the scheduled ride.